Three More Records from Vancouver, BC Canada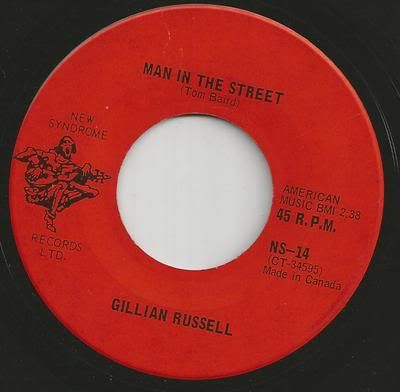 Gillian Russell
Man in The Street
http://www.box.com/s/nibg4ck4cj015d1sfl72
Nice Female vocal circa 1966 on New Syndrome Records.
Mike Campbell
Remorse
http://www.box.com/s/l4x6mare2prapn9b10gd
Hmmm... don't know what to say about this , Mike Campbell had a later lp as Michael Vincent after he changed his last name due to the mayor having the same last name & being unpopular at the time. Dig the song that has no mention of the title "Remorse"
Just looked at the writers credits for both the 45's, It's Tom Baird who produced Rare Earth, He drown in a boating accident & his body was never found . (RIP)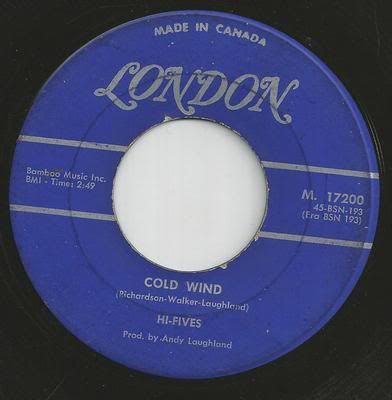 Last but not least "The Hi Fives"
Cold Wind
http://www.box.com/s/3dtnha4kptus6ox0p7ot
Mixed race band known for "Fuji Kami The Warrior" This is probablly closer to their real R&B sound. I remember talking to a few members of this band & being told that nobody would book them, the white clubs wanted nothing to do with blacks, & the black clubs did'nt want crackers playing their clubs.
Goodnight Wherever You Are
Mr Ed