Here's a few Lps from the land of Korea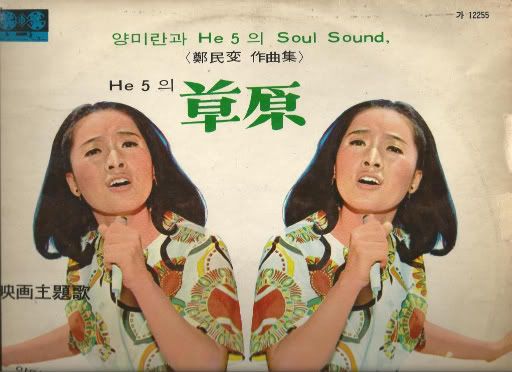 He 5 Soul Sound
Side 1 Song 1
http://www.box.com/s/rk49bidh9c62rfxuj705
Side 1 Song 4
http://www.box.com/s/fd25z006efe6y8f41dvm
Side 2 Song 5
http://www.box.com/s/ppgxzlocyzxc3g9tjaap
Side 2 Song 6
http://www.box.com/s/7d4a2hu4zq66ala3gfok
Well don't know much about Korean rock then whats written. Picked both these lps up this weekend. Sorry can't read Korean either.Decent songs with fuzz guitar for the He 5 lp. I guess some of their material has been reissued (?)
The Pearl Sisters "Soulful Pearl Sister Hit Album"
Side 1 Song 3
http://www.box.com/s/4v0xf3vh1oktyhu7cgra
Side 1 Song 4
http://www.box.com/s/8qdgi1tohn8iq35exqhv
Side 1 Song 5
http://www.box.com/s/s9rj9v7mlttsly2bjy9m
I have another lp by The Pearl Sisters & Shin Joon Hyun & The Soul Sound but forgot to bring it. Anyway decent female vocals. Second side is all covers but i don't want to bore you with songs like "Yester day" & Cry Like a Baba"
We'll end it with one song from a "Hit Album" with artists like "Slim Whit Man" & "Dusty Spring field"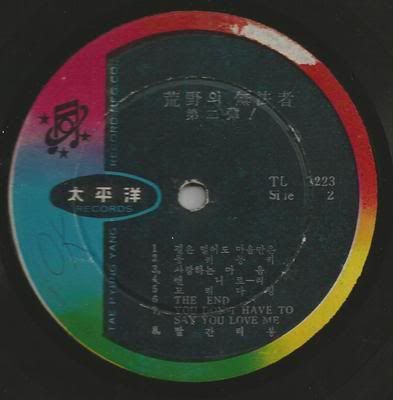 The Rebels
Monkey Monkey
http://www.box.com/s/gbv6hv8dv0mofxybmfyl
Anybody know where "The Rebels " are from & who they are ?
I'll post a few other lps from Korea another time